Hardwood lumber for furniture and built-ins
Eutree is the only mill we know of that provides locally sourced kiln-dried Forest Free lumber for use in furniture, cabinets and built-in carpentry.
Our inventory includes a variety of grades, widths, lengths and thicknesses. We can also custom saw materials specific to the needs of carpenters and furniture makers; including thin veneers.
Forest Free species available from our own stock include Ambrosia Maple, Barnwood, Black Walnut, Cherry, Heart Pine, Hickory, Pecan, Red Oak, Poplar, Rainbow Poplar, Rift Cut Pine, Sweetgum, White Ash and White Oak.
If you're looking for hardwood lumber for cabinets, furniture and built-ins that sets a new standard for sustainability, contact us by using our Plan Your Project form. Or for current lumber pricing, call us at 678-313-4110 or email hello@eutree.com.
Need assistance bringing your furniture project vision to life? View our Partners page for a list of experienced architects, designers, and furniture makers.
Services available to carpenters and artisans
Eutree can provide specialty millwork at wholesale, trade-only pricing to designers and manufacturers of furniture and flooring. Among these services are: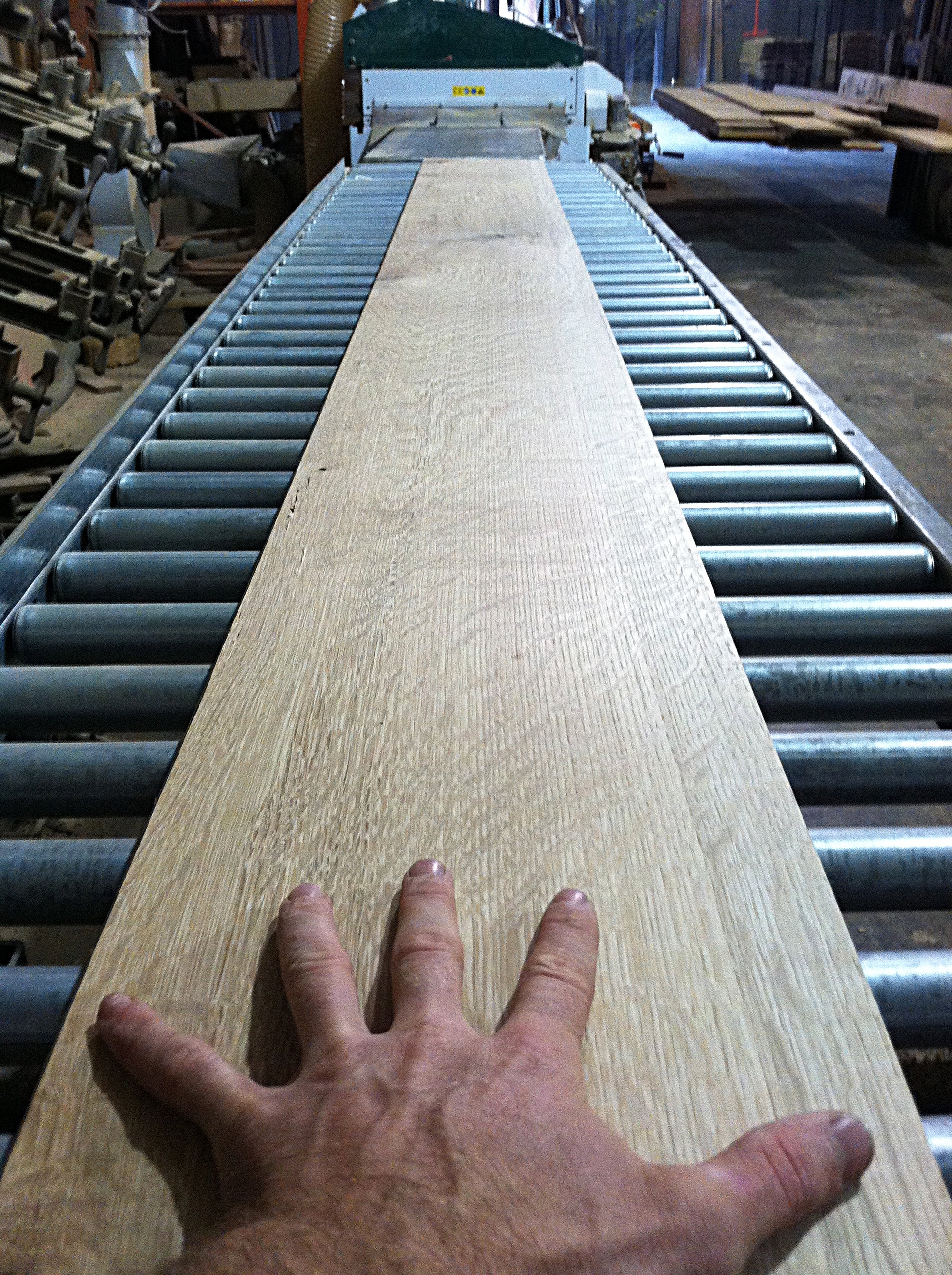 Resaw services on material up to 14-inch wide: Cut large beams into usable lumber.

Straight-line, laser-assisted rip services: Give your lumber a glue line edge for your project.

Kiln drying: Stabilize and add value to your lumber (subject to kiln availability).

Heat treating and sterilizing of reclaimed material: Kill any spiders or scorpion eggs in your barn lumber.

Surfacing of material up to 50-inch wide.

S2S, S4S and SLR services.

Total tree to flooring or furniture capability. Deliver your trees and return to pick up beautiful plank flooring, paneling or artisan slab.
If you're interested in seeing whether you qualify, please email us at hello@eutree.com or call us at 678-313-4110.